Success for National Express Bus driver at BDoY National Final
The 55th Bus Driver of the Year National Final held in Blackpool yesterday (Sunday 3 September) was won by a National Express Bus driver at his second attempt.
Crowned UK Bus Driver of the Year 2023, Lee Grantham won the BDoY Trophy and £4,100 prize money. Aged 35, he has been a driver based at Acocks Green depot for over 16 years and is allocated to Solihull routes. Having come 30th in his first National Final in 2022, he was visibly overcome with emotion, saying: "I am simply lost for words."
Andrew Jarvis, First Bus Chief Operating Officer, presented the awards at a ceremony in the Imperial Hotel where 300 supporters and family joined the competitors to hear the results. Mr Jarvis commended the high standards of driving on display and used his own 30-year career experience to illustrate the progression that can be achieved in the bus industry.
Runner-up was Gary Black from Lothian Buses, winning the BDoY Trophy and £2,600. In third place was Thomas Gillhooley of Lothian Buses – East Coast Buses who took home the BDoY Trophy and £1,000. Fourth place went to Andy Evered of First Wales and West, while Raj Viswanathan of Go Ahead London was fifth.
Joe Mackie, Chairman of the UK Bus Driver of the Year Association, congratulated all the trophy winners and thanked the dedicated volunteers who make the competition possible and the industry sponsors for their generous financial support.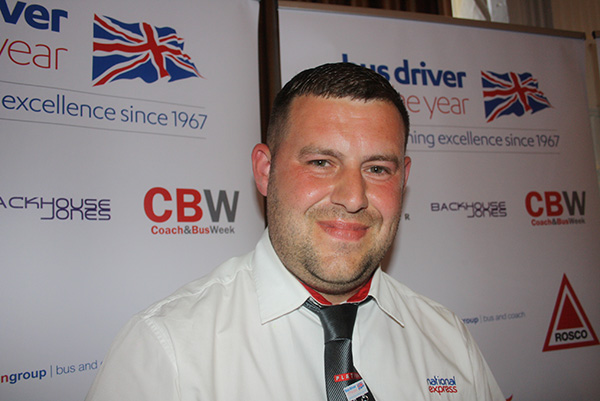 UK Bus Driver of the Year 2023
Lee Grantham of National Express Bus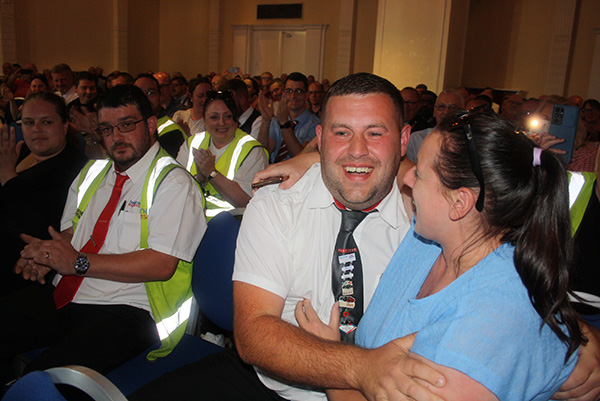 UK Bus Driver of the Year 2023
Lee Grantham celebrating the win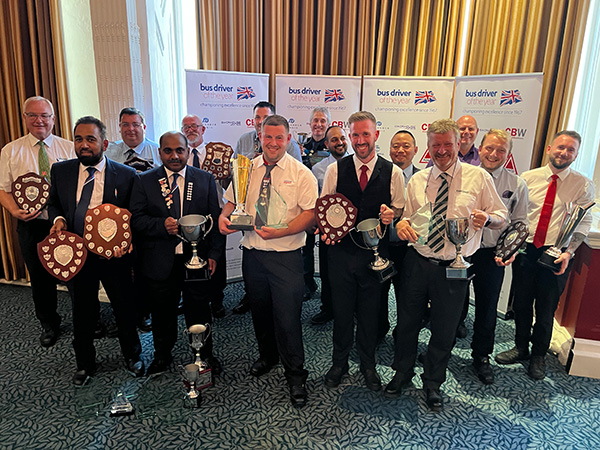 UK Bus Driver of the Year 2023
Award Winners