Entries open for BDoY 2022
Operators are now invited to reward their top drivers by participating in the industry's premier safety and skills competition.
After two years of disruption caused by the Covid-19 pandemic, the Bus Driver of the Year (BDoY) competition returns in 2022 and entries for the National Final are open.
BDoY has the support of all the major bus groups, and as the industry's premier road safety and skills competition, the National Final is the ideal opportunity for operators to present their best drivers to the public and to afford them the chance to win valuable prizes and claim the accolade of 'UK Bus Driver of the Year'.
Not only will the 2022 National Final mark a return to normality, but it will enable operators to reward staff who have shown commendable levels of professionalism at a time of extreme difficulties.
At this stage, operators need only decide the number of drivers they wish to participate and are invited to enter, by downloading and completing the application form on this page. They will then receive details of the forthcoming competition, which culminates with the National Final weekend, which, for 2022, takes place in Blackpool over the weekend of 1st and 2nd October.
Ideally, though not essentially, the selection process should incorporate on- and off-road driving tests. However, companies are urged not to delay in submitting their applications, which must in any event be received no later than mid-May.
BDoY Chairman Joe Mackie said: "Among the many benefits for operators taking part is that it helps raise driving standards and encourages pride in bus driving as a career."
For further information contact Operations Director/Vice Chairman Keith Fieldhouse – operations@bdoy.co.uk.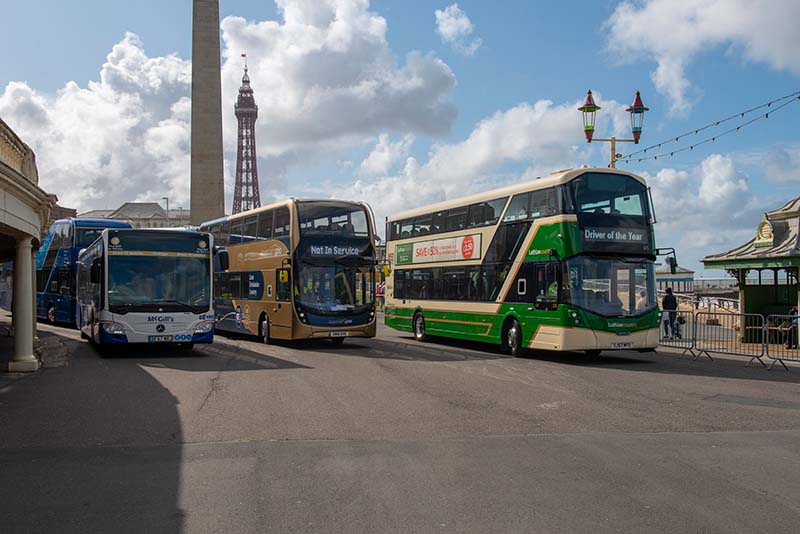 Drivers of local bus and inter-urban express services are eligible to compete.