Jack Raine
It is with deep sadness that The UK Bus Driver of the Year Association (BDoY) announces the death of Jack Raine, one of the industry's true stalwarts.
Jack died of Covid-19 at home in Tattenhall, Chester on 17th November 2020, aged 89. Ironically, his wife, Joyce was admitted to hospital three weeks earlier with the virus and was making a good recovery.
As someone who made a significant contribution to staff training and development, Jack was an early supporter of BDoY. He became the association's secretary and treasurer from 2003 until 2009, remaining as a director until retiring in 2011. He also taught PSV management CPC at the Centre for Transport Studies.
Paying tribute, Joe Mackie OBE, BDoY chairman, said: "I have known Jack for quite a few years before my BDoY days. Jack and Joyce were such a lovely and genuine couple and Jack will be sorely missed."
Former BDoY chairman Bryan Constable said: "BDoY owes more to Jack than most of us, because he kept our chins off the ground during the very difficult days of the NBC privatisations which starved companies of money to spend on training-related activities."
In addition to his wife, Joyce, Jack is survived by his daughter Pam. Details of the funeral have not been announced, though inevitably numbers will be restricted.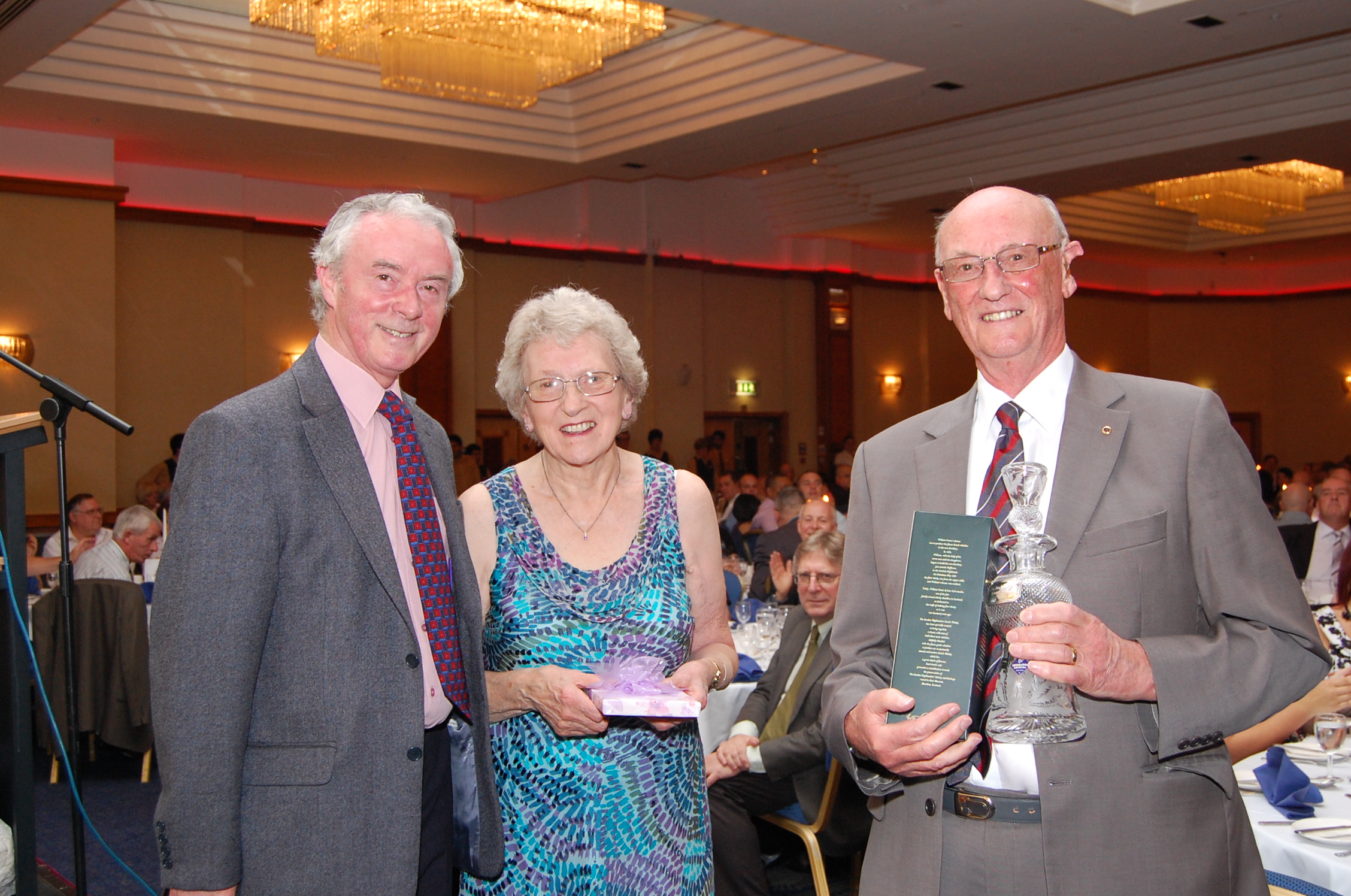 Jack Raine (right) and his wife Joyce at his retirement presentation from BDoY chairman Joe Mackie in 2011